Presidents Day – 3v3 Tournament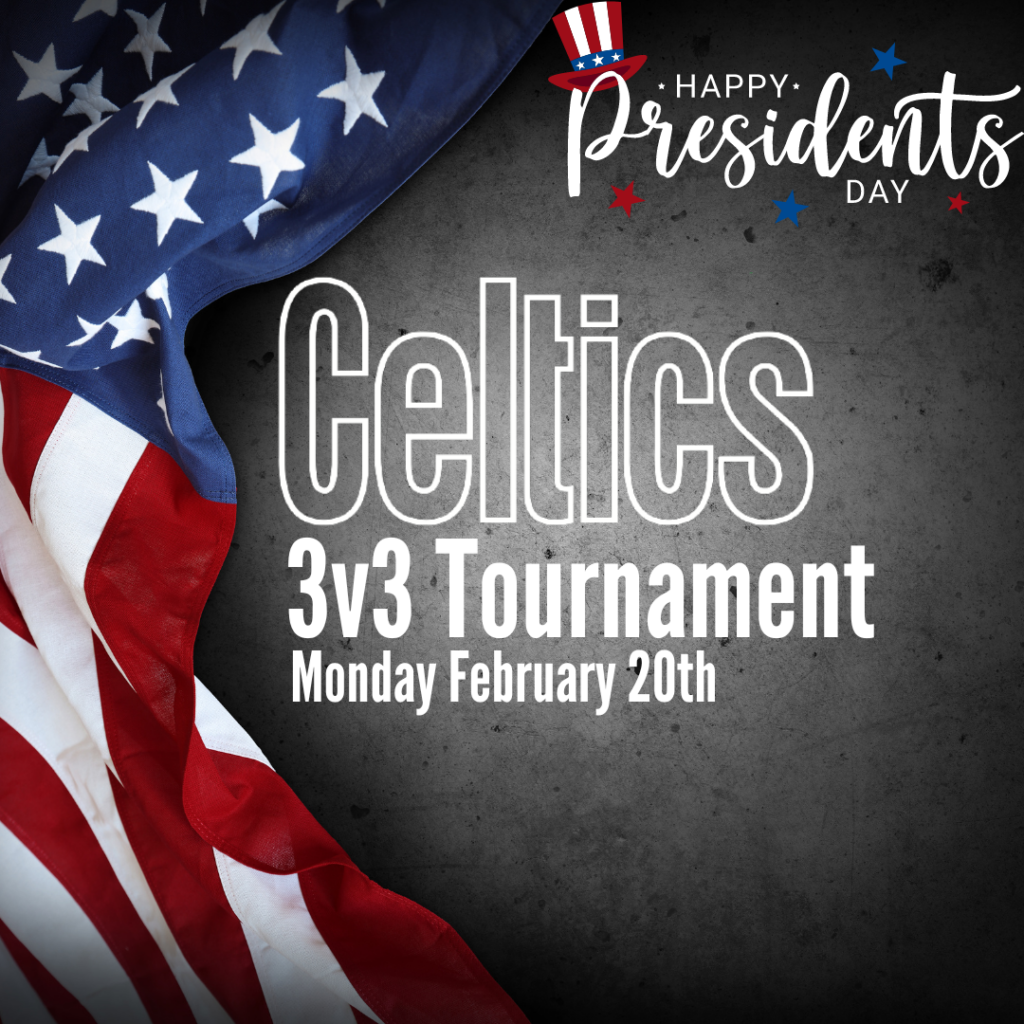 Our Celtics 3v3 Presidents Day Tournament will kick off on Monday 20th of February. All Grasshopper practices (apart from goalies) will be cancelled. Instead we will be running 3v3 games for birth years 2015 – 2010. Please note that all MAX practices are running as usual.
In early Feb we will be releasing a sign up sheet for the event. The event is free however players must register due to limited space.
4:30 PM – 5:30 PM GH Large Field #1, 2015 Boys and Girls
4:30 PM – 5:30 PM GH Small Field #3, 2014 Boys and Girls
5:30 PM – 6:30 PM GH Large Field #1, 2013 Boys and Girls
5:30 PM – 6:30 PM GH Small Field #3, 2012 Boys and Girls
6:30 PM – 7:30 PM GH Large Field #1, 2011 Boys and Girls
6:30 PM – 7:30 PM GH Small Field #4, 2010 Boys and Girls
6:30 PM – 7:30 PM GH Small Field #4, 2009 Girls