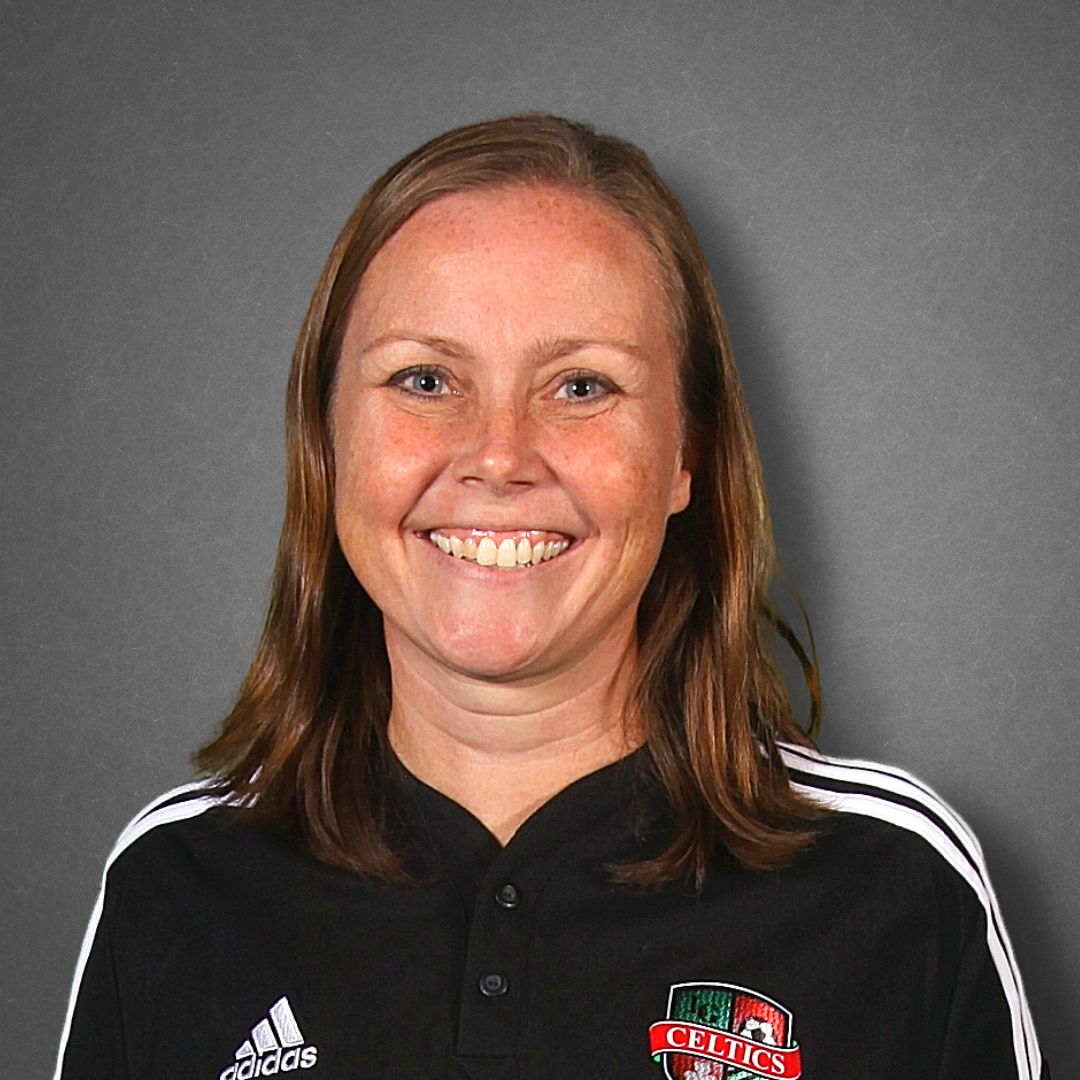 Physical Therapist and Head Coach
Certifications and Licensing
Certifications and Licensing:
National "D" License; Board-Certified Specialist in Sports Physical Therapy and Safe Sports Certified.
2004 Graduate Assistant at Saint Louis University
2004-2005 Maryland Heights Stars (MO)
2006-2007 Woodridge Storm
2007-2018 Team Chicago Soccer Club
2018 – present Celtics
Assistant Coach of 2005 First XI Girls, 2011 Pre-First XI Girls, and 2012 Carvetti Boys
Anny started playing soccer because her older sister did, but then she got the bug. During her four years of varsity soccer at Ursuline Academy of Dallas, her team won 4 state championships, and she was all-state for 3 of those. She also had a great club career with Sting Soccer Club of Dallas. Her senior year, Sting won a state championship and made it to the regional finals. They also had success at the national championships as U19, U20, and U23. Winning all those championships and other tournaments was awesome, but some of her best memories occurred off the field with her teammates. She continued her career at Saint Louis University, where she was named C-USA All-Freshman team then All-Conference and Co-SIDA Academic All-District and All-Region her senior year. More importantly, she got a great education at SLU, where she earned her bachelors, masters, and doctorate. She has been practicing physical therapy in Naperville with Athletico since 2005. She is married to the original Coach Stinky Feet (Brian) and has three stinky boys (Benjamin, Peter, and William).