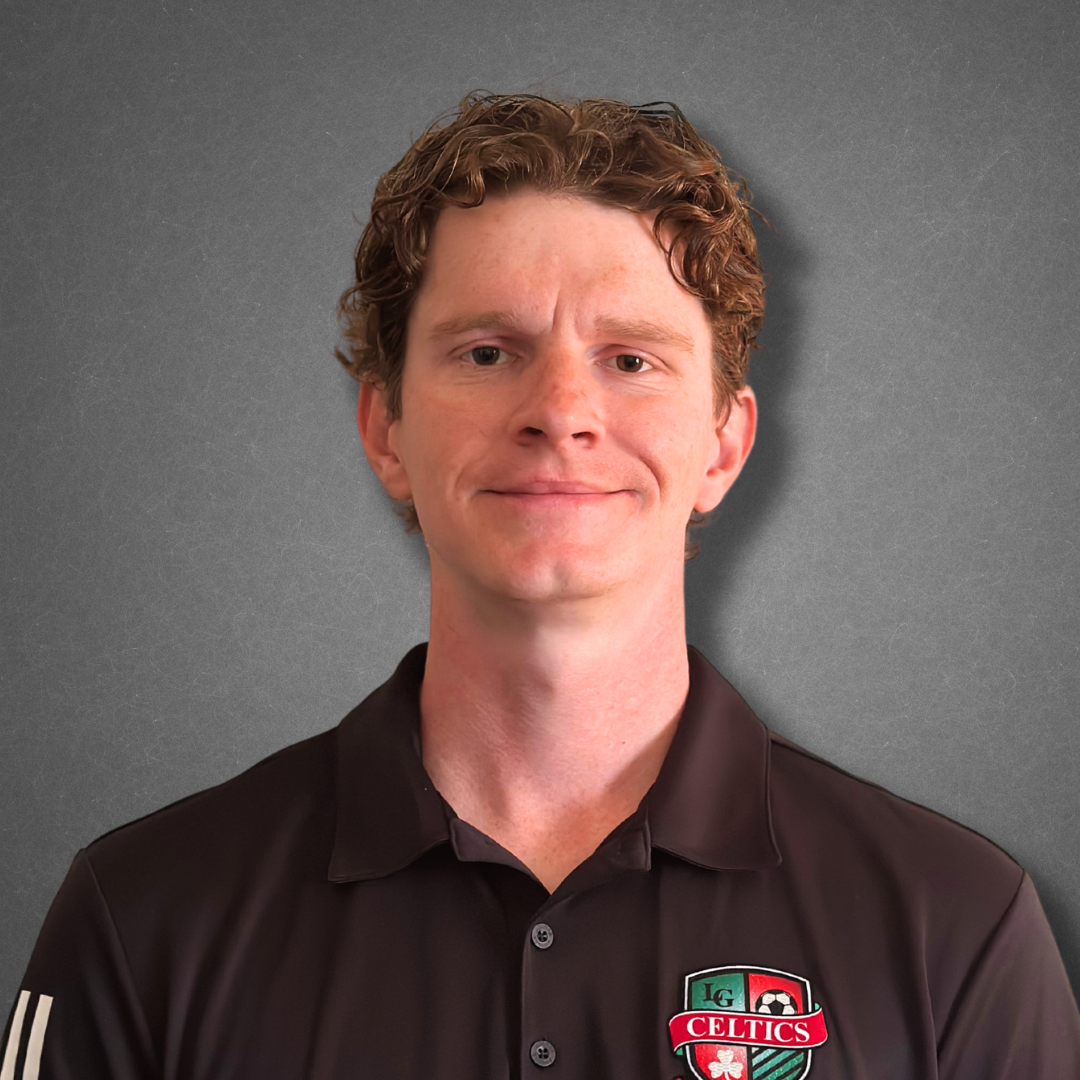 Assistant Director of Coaching
Certifications and Licensing
USSF National 'C', USSF National 'D', USSF National 'E', USSF National 'F', USSF Youth Coaching Certificate
USSF Grassroots 11v11, 9v9, 7v7, 4v4, USC Game Based Training Methods, USC Level 1 Diploma, USC Advanced Technical Training Passing Patterns & Functional Training, USC Attacking Transitions & Counter-Attacks.
Culver-Stockton College (Canton, MO)
Christian Brothers College High School (St. Louis, MO)
Metro Strikers Soccer Club (St. Louis, MO)
Staff at Coach Snape's Soccer Camps at Butler University (Indianapolis, IN)
Rookies Program & Tech Training Lead at Hawks FC (O'Fallon, MO)
Premier Program Admin & Coach at Fusion SC (Livermore, CA)
Academy Director, Boys at Carmel FC (Carmel, IN)
Youth Soccer Intern & Camps Coach at Sporting KC (Kansas City, MO)
Coach/Trainer at Sporting Saint Louis (St. Louis, MO)
Rob grew up playing soccer in St. Louis, MO before continuing on at Culver-Stockton College (NAIA) for three seasons. After graduation, he spent time coaching in Indianapolis & Northern California where he put an emphasis on furthering his education. Rob currently holds a USSF National "C" License and is eager to pursue more education opportunities with the Celtics staff in the near future. His coaching approach focuses on creating a positive and inclusive environment where players can thrive on and off the field. Rob believes that soccer is a medium for personal growth and developing character traits like discipline, teamwork, and resilience. He wants the players to take ownership of their development, pride in their club, and show respect to everyone. Rob supports Manchester United and St. Louis CITY SC, but loves watching all sports. He's really looking forward to seeing his first Cardinals/Cubs game at Wrigley!